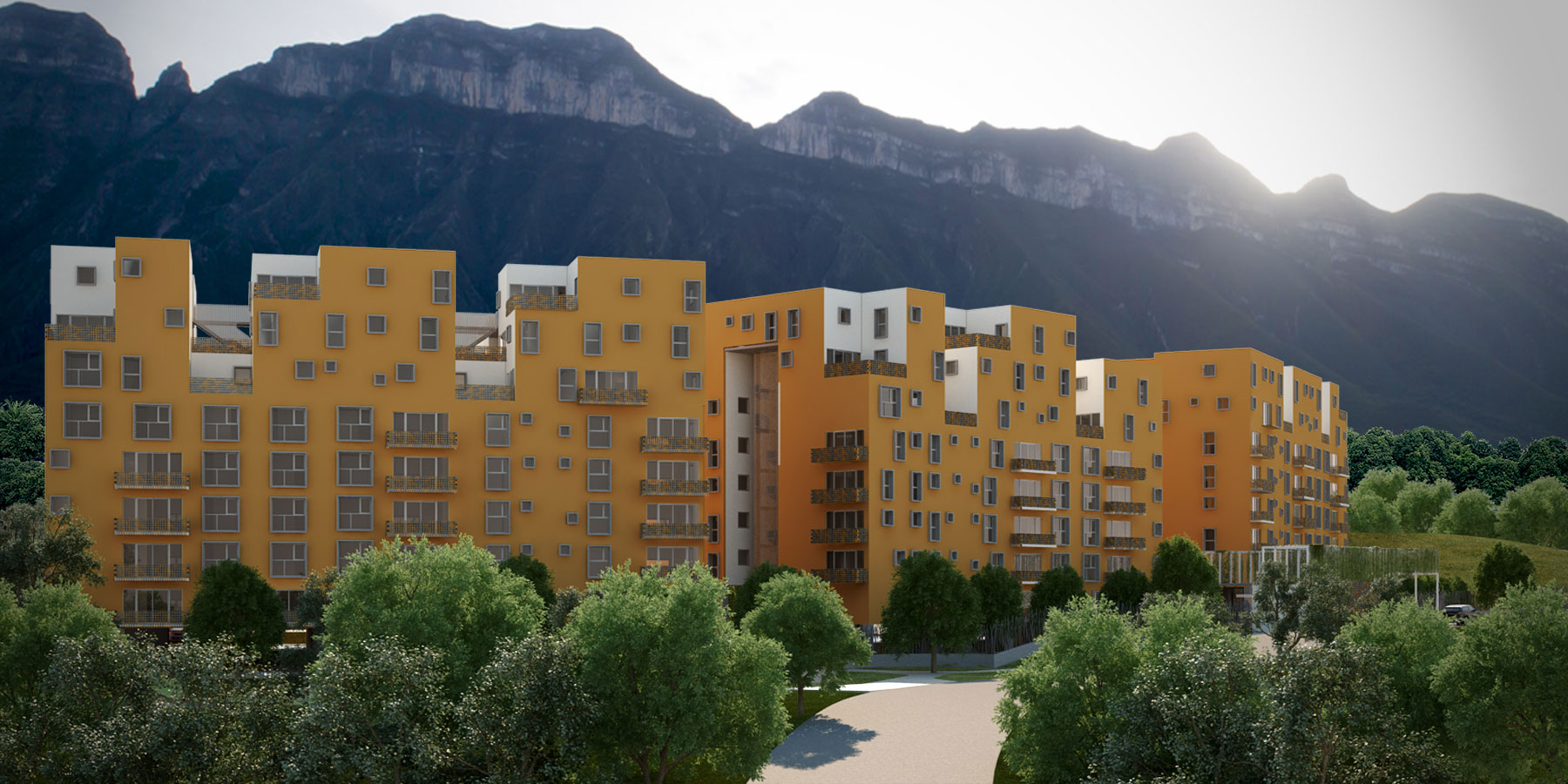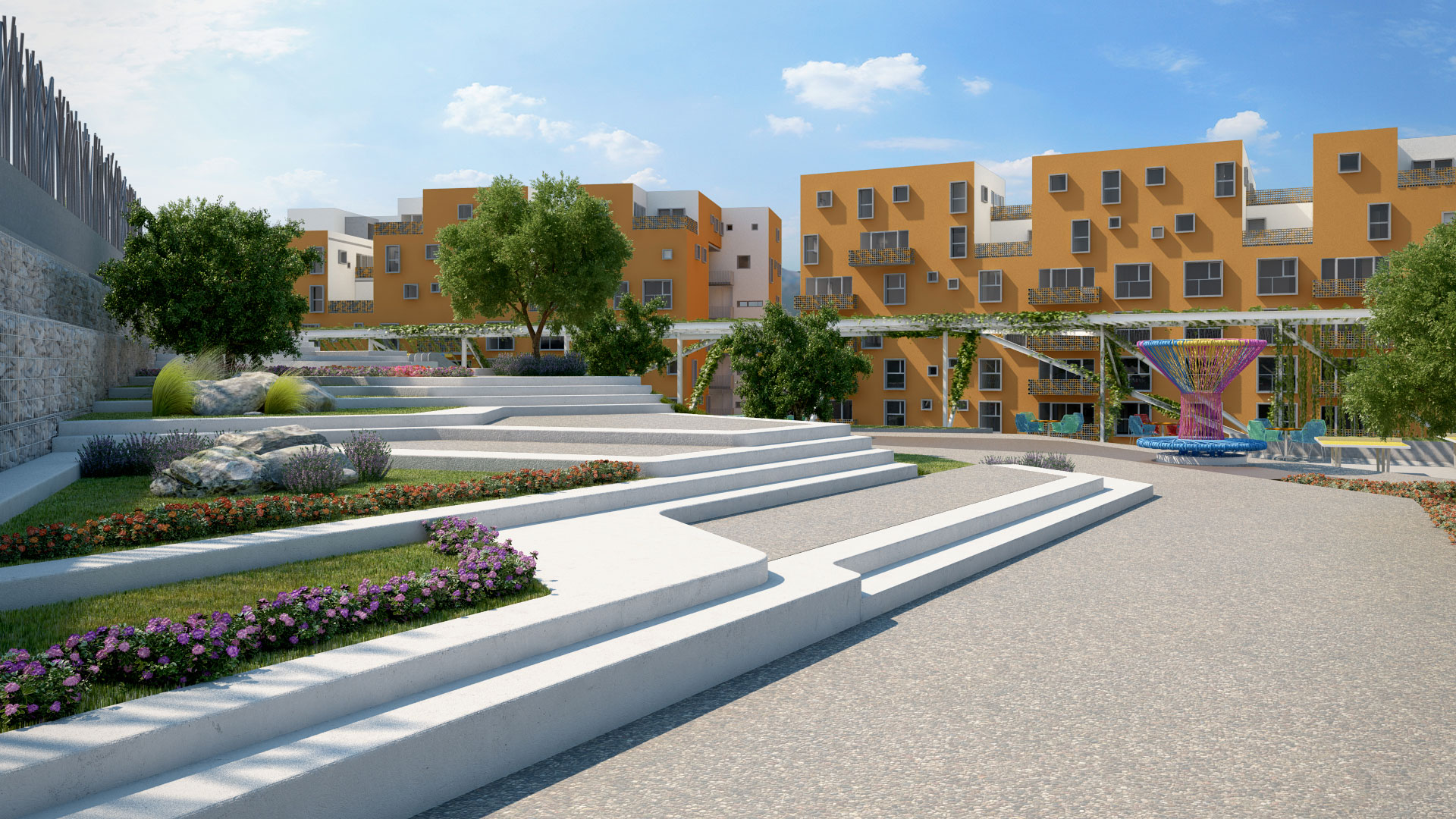 AMAIRÉ, 192 apartments in Monterrey, Mexico
The project takes advantage of the uneven ground, adapting to it with three platforms arranged upon the natural slope. Three towers compose the complex.
The project meets the demand of re-densification and compactness of the extensive suburbs that, traditionally, have been developing around the city. The residential complex proposes the construction of urban values of the compacted city, in addition to the challenge of increasing the density and incorporate in its typology some of the specific characteristics of the single-family home. This way, the singularization of each housing unit, the creation of connected pedestrian routes through elevated streets or the disposition of a volumetric broken in regard to the sights, intend to respond to these germ objectives.
The complex's conception should allow an evolution over time, according to the new requirements associated with mobility, energy, and so many other aspects related to environmental, social and economic sustainability.