Breinco LLOSA VULCANO® XPS Development of an integrated construction solution for inverted roofs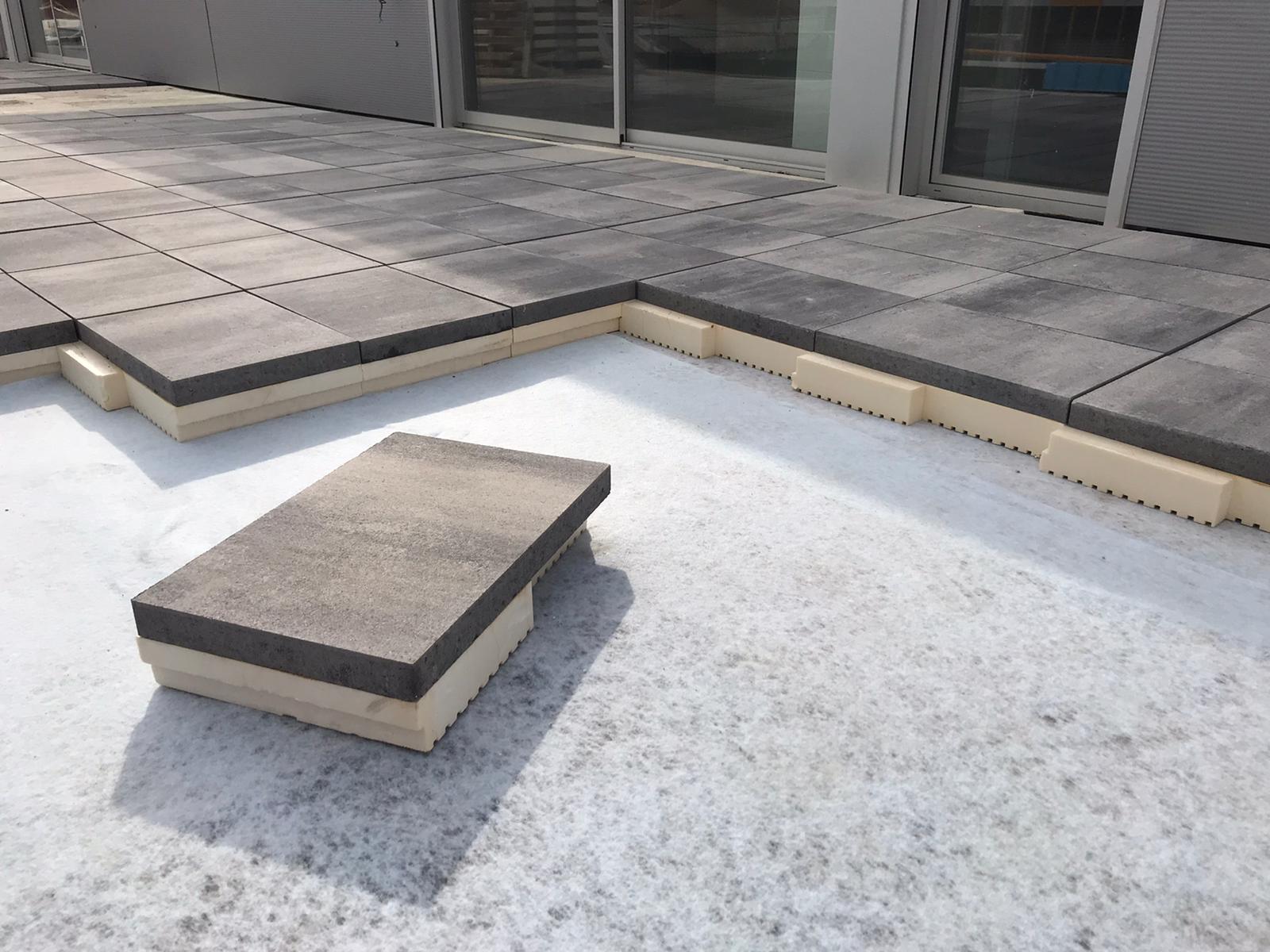 Project details
Years: 2015-2019
Role of the firm:Development of the technical details to achieve the desired functional characteristics.
Category: Collaboration with industry
The experience and research of the different roof systems applied in practice lead to a knowledge base of the advantages and problems related to these roof systems throughout their lifecycle. In collaboration with Breinco- as a producer of concrete pavements, an optimized system for inverted accessible roof has been developed. The main component of the system is the LLOSA VUCANO® XPS, composed by a concrete pavement tile (Breinco) and a thermal insulation plate XPS (Ursa), assembled together in the factory ready to be installed on site as 1 piece.
This pre-industrialization helps to decrease the construction time by laying both layers- the thermal layer and the finishing at once, but it also resolves several technical issues. One of the issues experienced with similar products is the instability of the pavement, which in this case is resolved by overlapping of the concrete tile and XPS plate between the neighboring elements, and by a special geometrical shape of the XPS plates that allow no movement in the vertical and in the horizontal sense respectively.
The other important topic to deal with in the inverted roofs is the water which penetrates below the thermal layer, creating potential for thermal, hygienic and instability problems. The proposed solution minimizes the quantity of water to reach this level, and counts with an optimized geometric pattern at the bottom of the XPS plate, in order to allow any penetrated water to discharge.
The Breinco LLOSA VULCANO® XPS is designed for the best termal performance, highest aesthetics criteria, durability, optimized water management, easy installation and minimized maintenance.
The system also provides high flexibility to architectural design, color preferences and guidelines for the whole roof design and detailing.