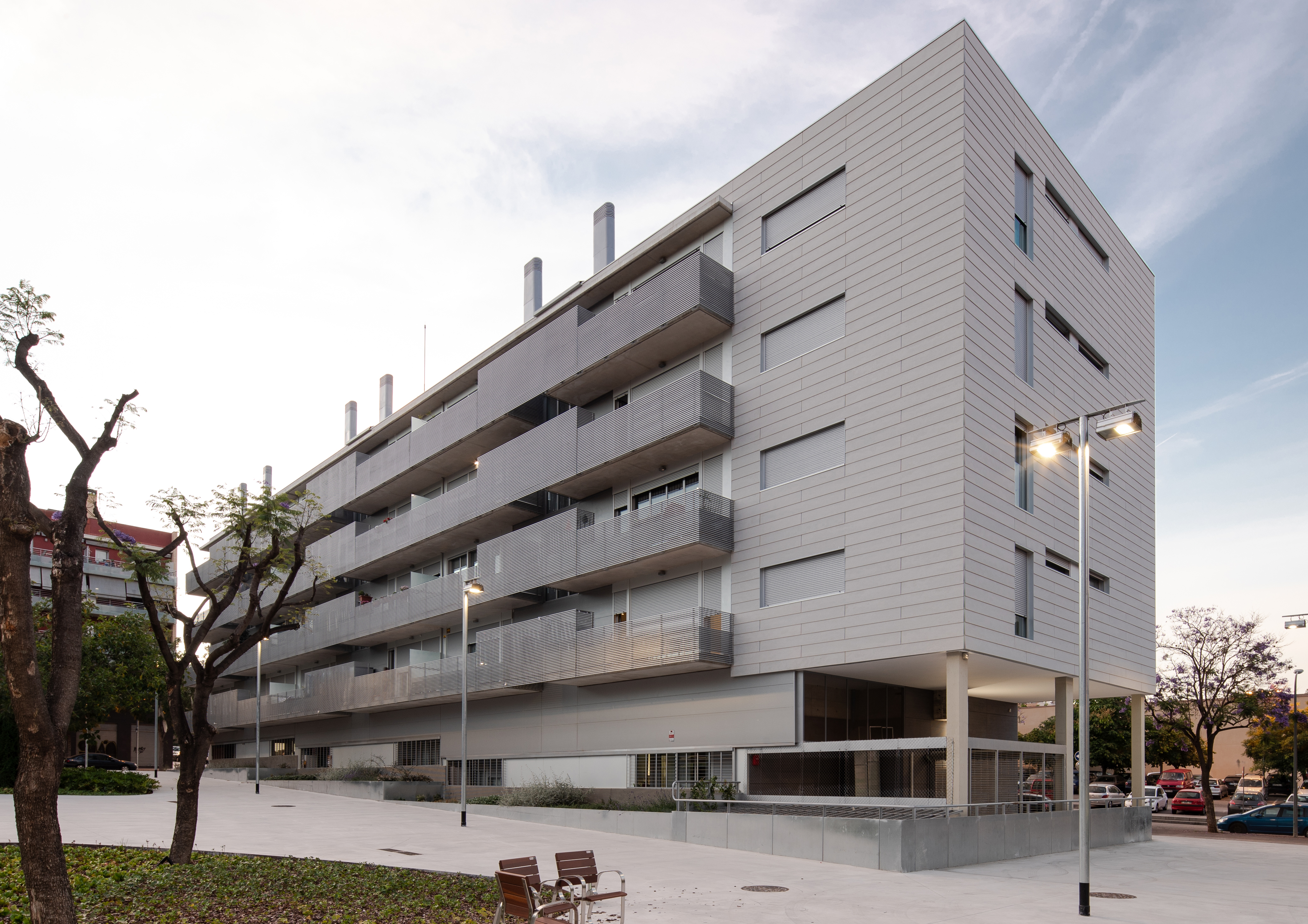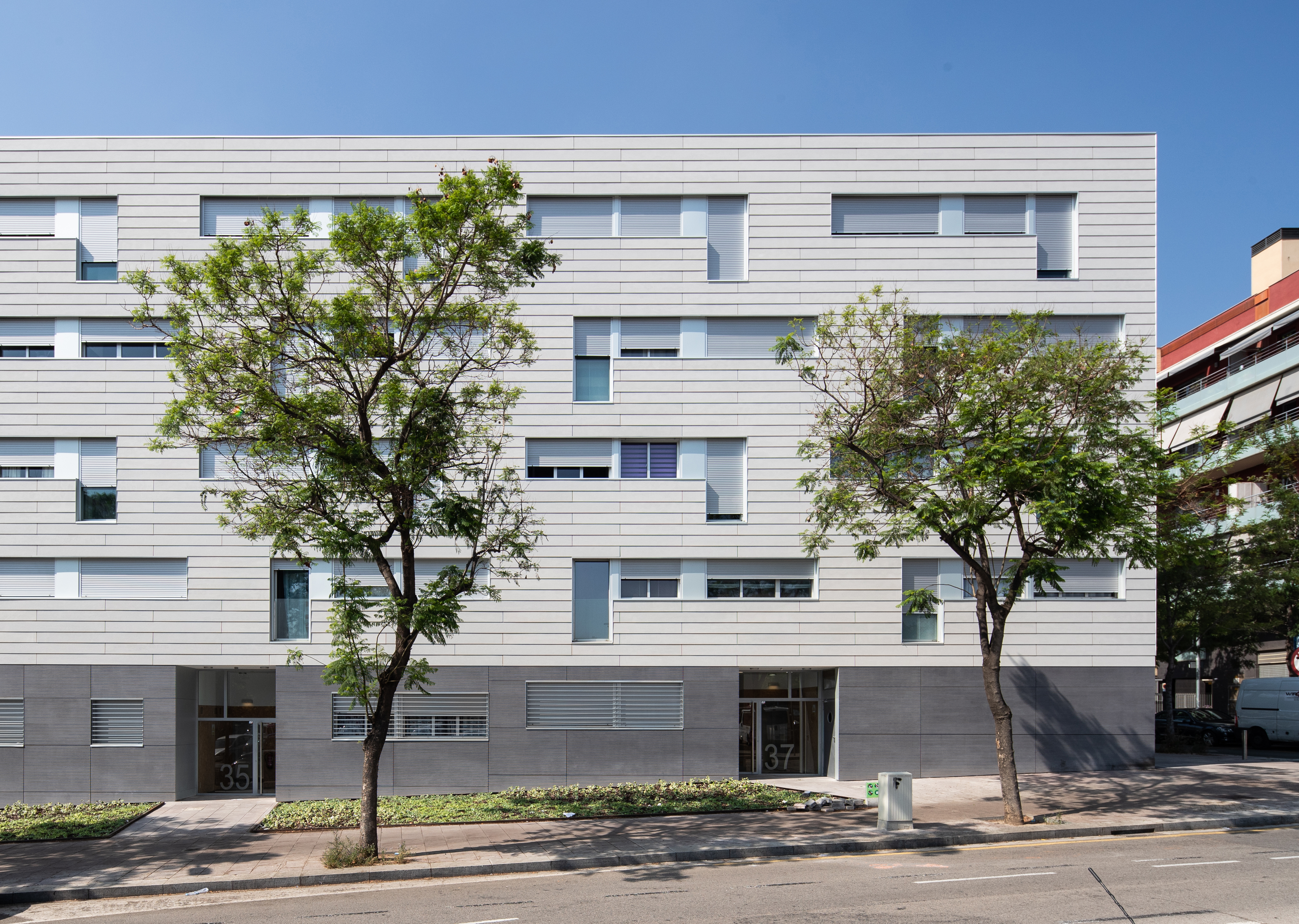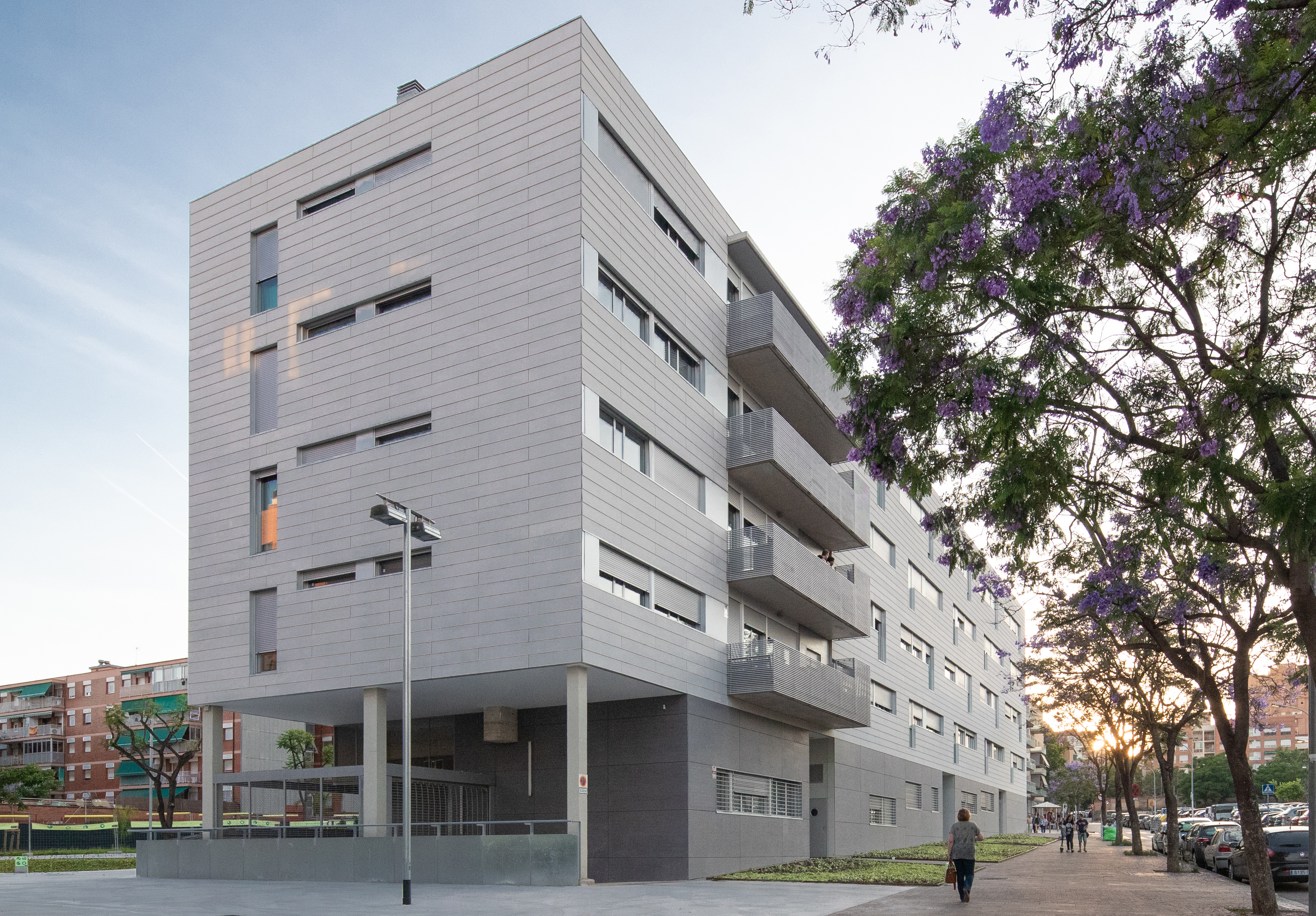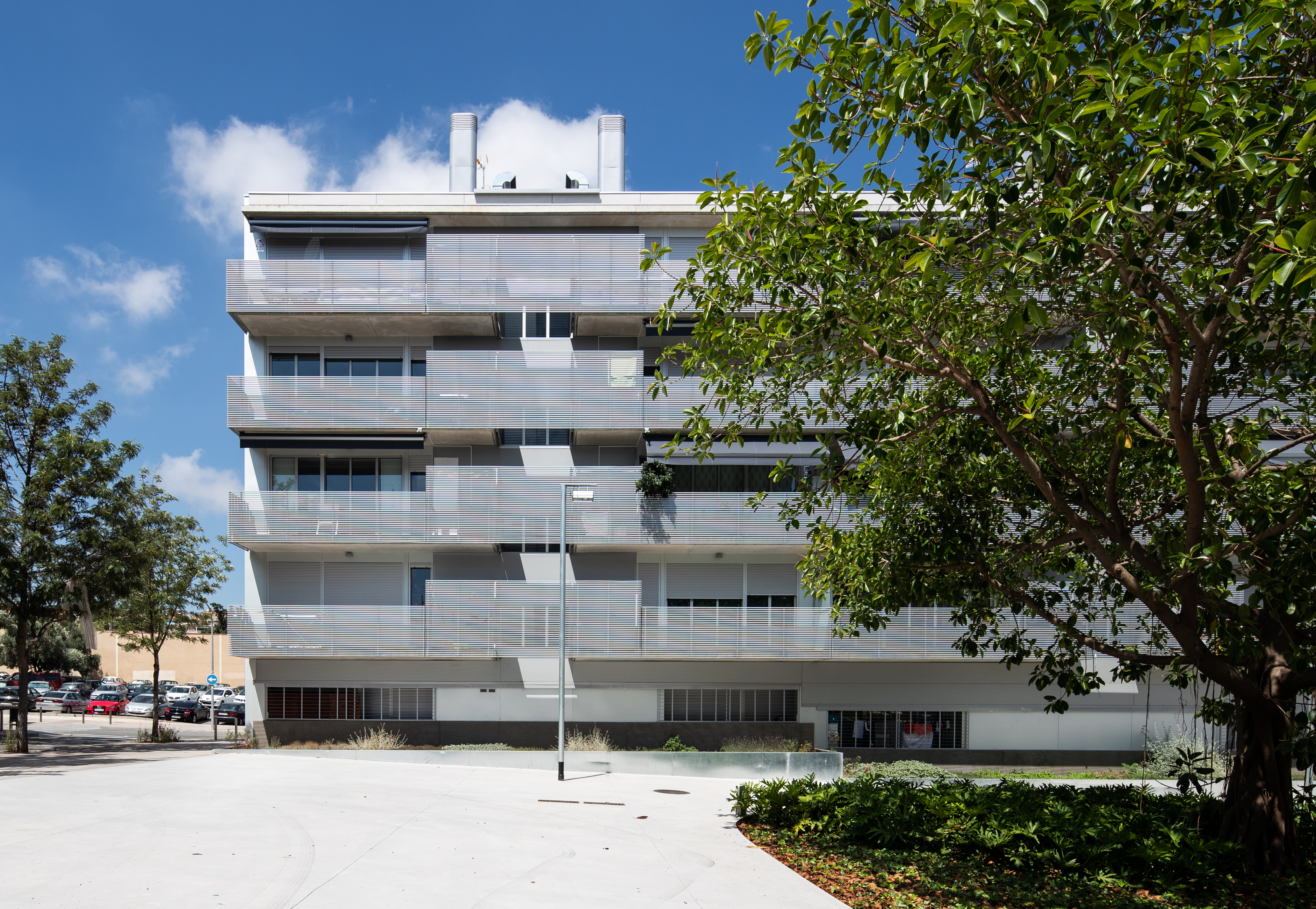 Neinor Pintor Alsamora Building
The new residential building is in the Barcelona's Nou Barris district.
The block is composed by 34 housing units and a basement used as a parking.
The volume aligns with the street in order to strengthen the urban front: from this facade is allowed the access to three halls and three vertical communication units, which lead to two apartments, facing both main sides of the building, aiming to provide double orientation and crossed views towards the street and the backyard. Every typology has three rooms.
The building faces a green space on the emptied-out city block's core, on which wide terraces overlook, ensuring a double connection with the city. The urban sober façade, that evokes the compact cutting of traditional masonry, is in contrast with a light and domestic face onto the interior park.
The building envelope has been set in order to be executed in an industrial way, with components made in workshop and assembled on site; the reticular structure embraces a family of pre-fabricated anchored concrete panels, serving as a base for a ventilated façade system, composed by light slats of wood fibre. The carpentry is made of aluminium-based components with blinds and accessories incorporated, which are paired with the gaps between the panels, which are anchored backwords to the structure; this way the carpentry provides a guide for settling the exterior envelop set, to achieve a reliable seal of the building and the consequent building timeline.
The park façade, more domestic, is realized with steel industrial panels, with incorporated insulation, whose host the modular components of the aluminium carpentry. The balconies' railings are settled with pre-painted steel grid panels, installed on site with the related hardware.
The building roof is directly accessible from common areas: it's composed with finished slabs of pressed unarmored concrete, fixed to an insulating base, ensuring a dry waterproof and insulation system. The whole can be easily set up and dismantled over a waterproof independent sheet, avoiding retraction issues.
Therefore, architecture arises from the confluence of urban, functional, technical and economic conditions, giving shape to its appearance.
Consumed energy
KWh/m2 year