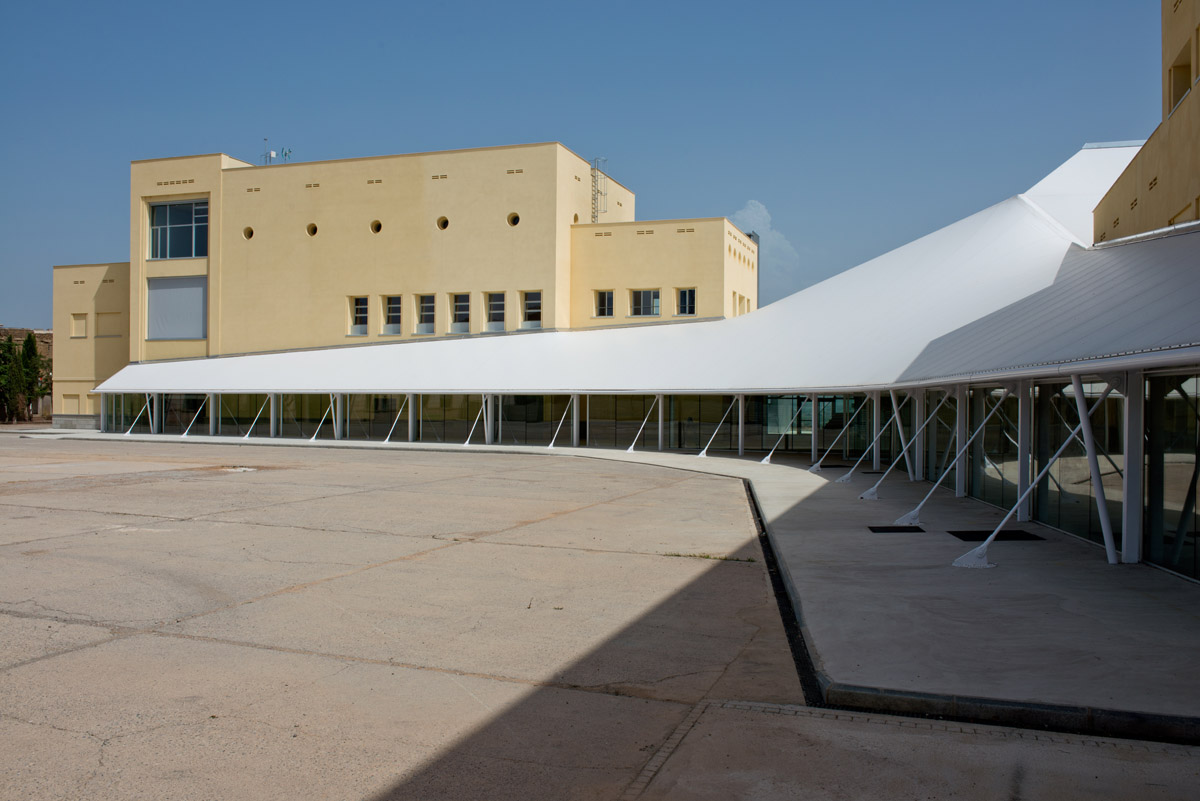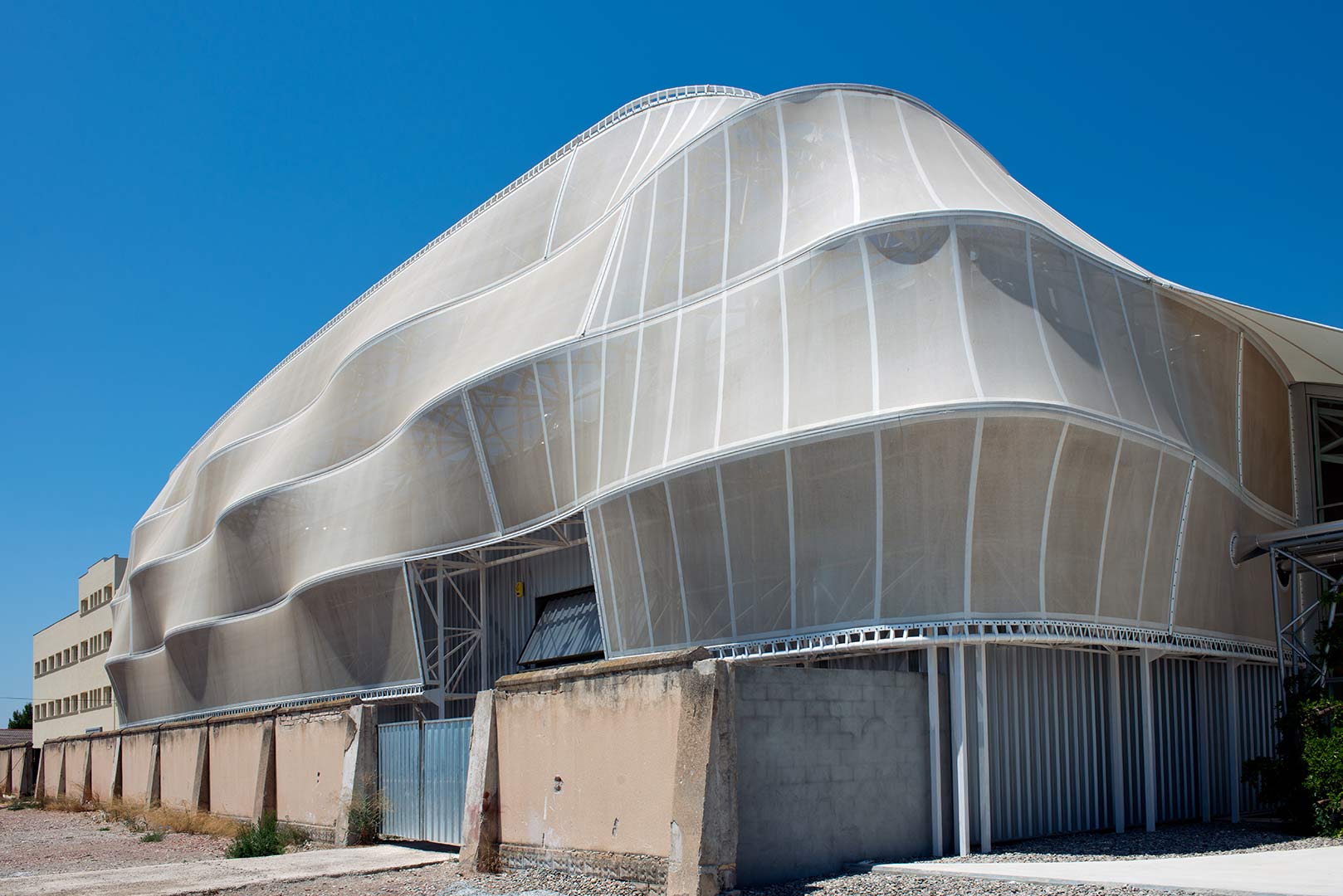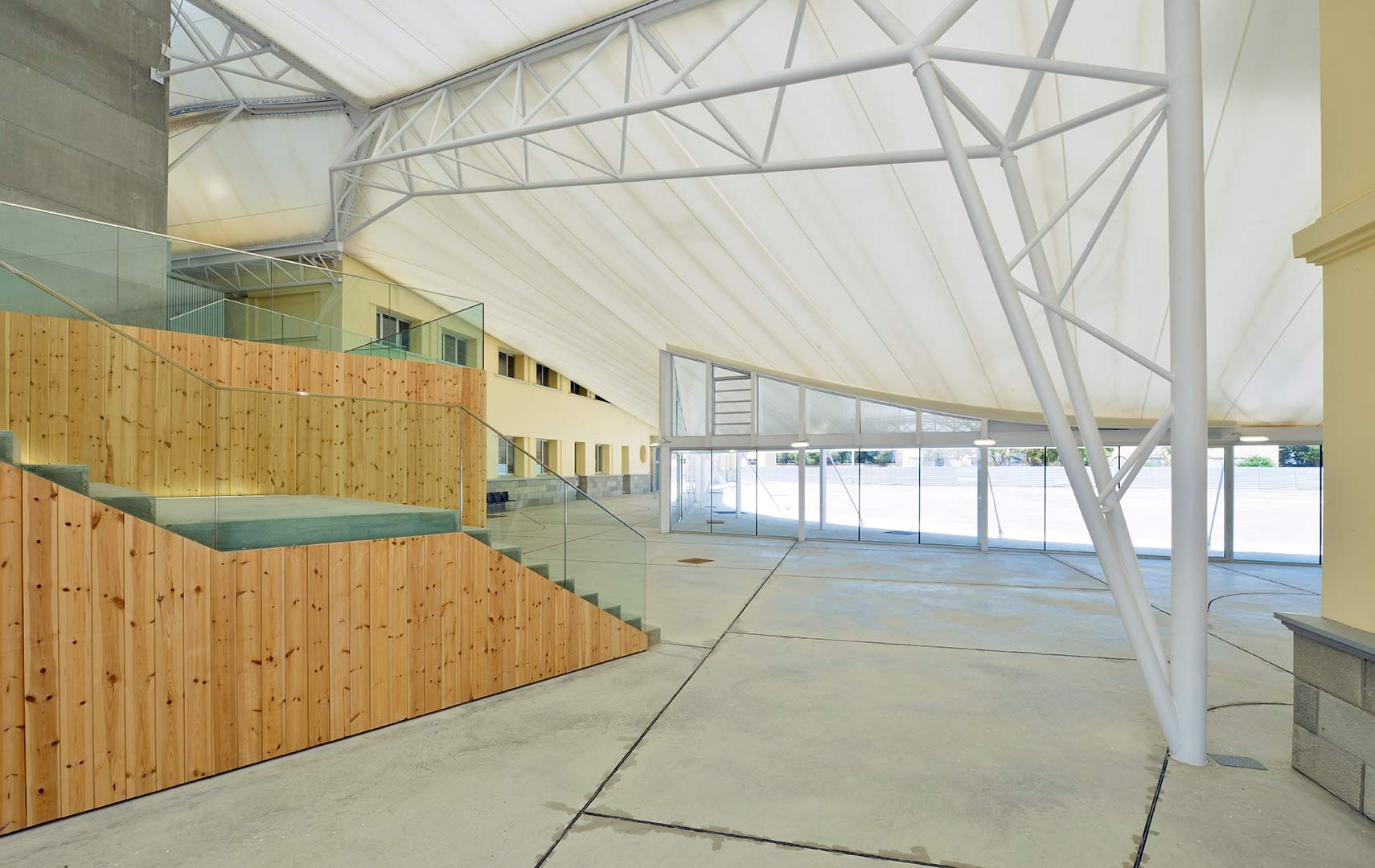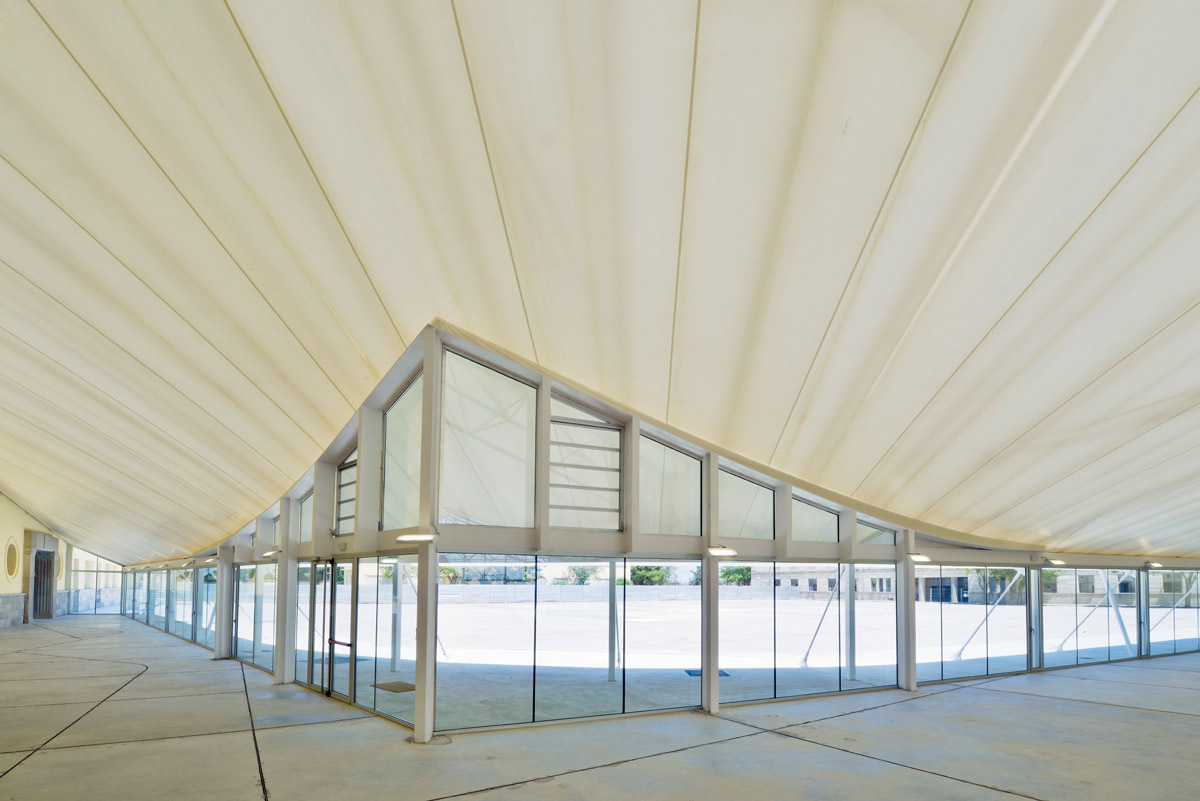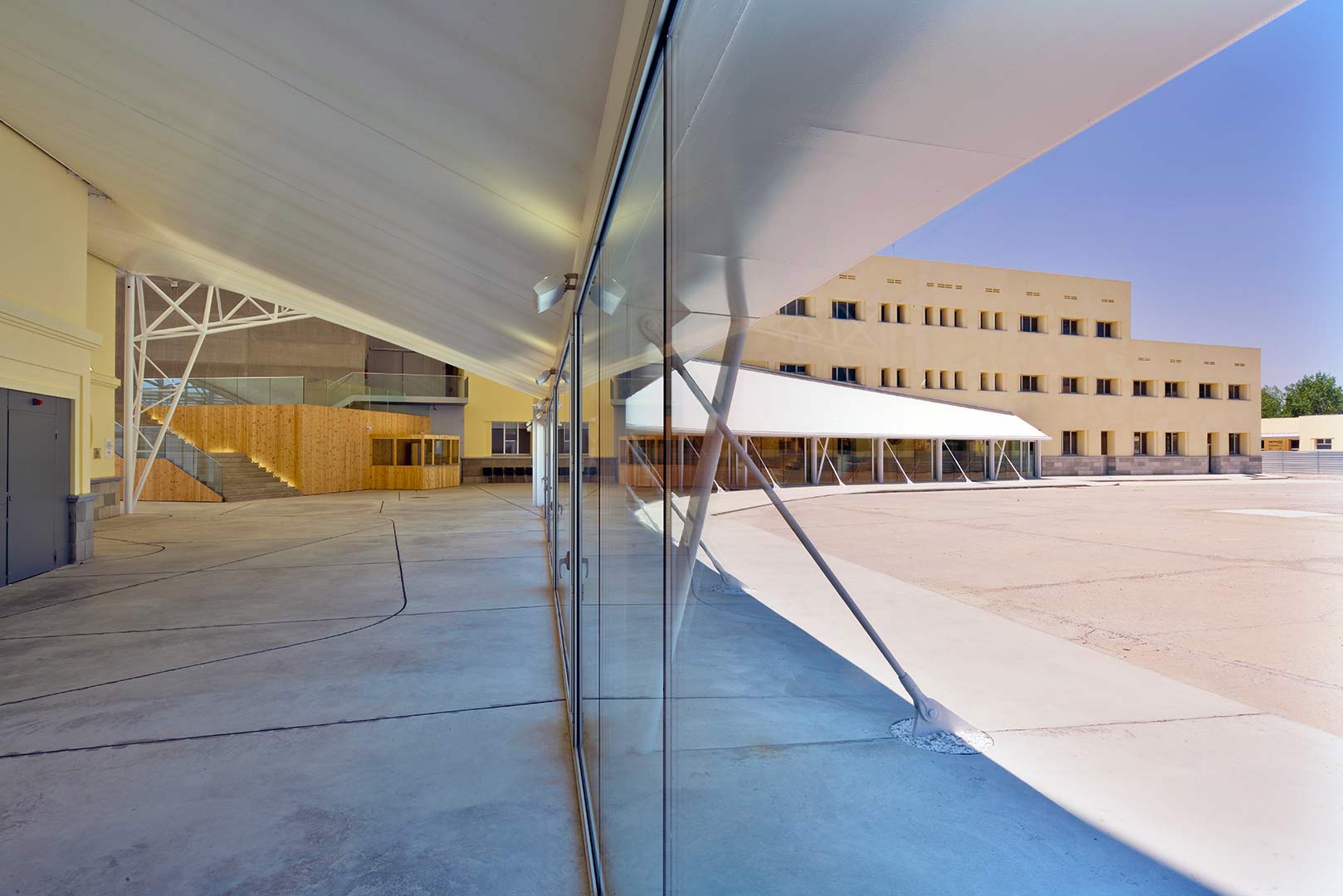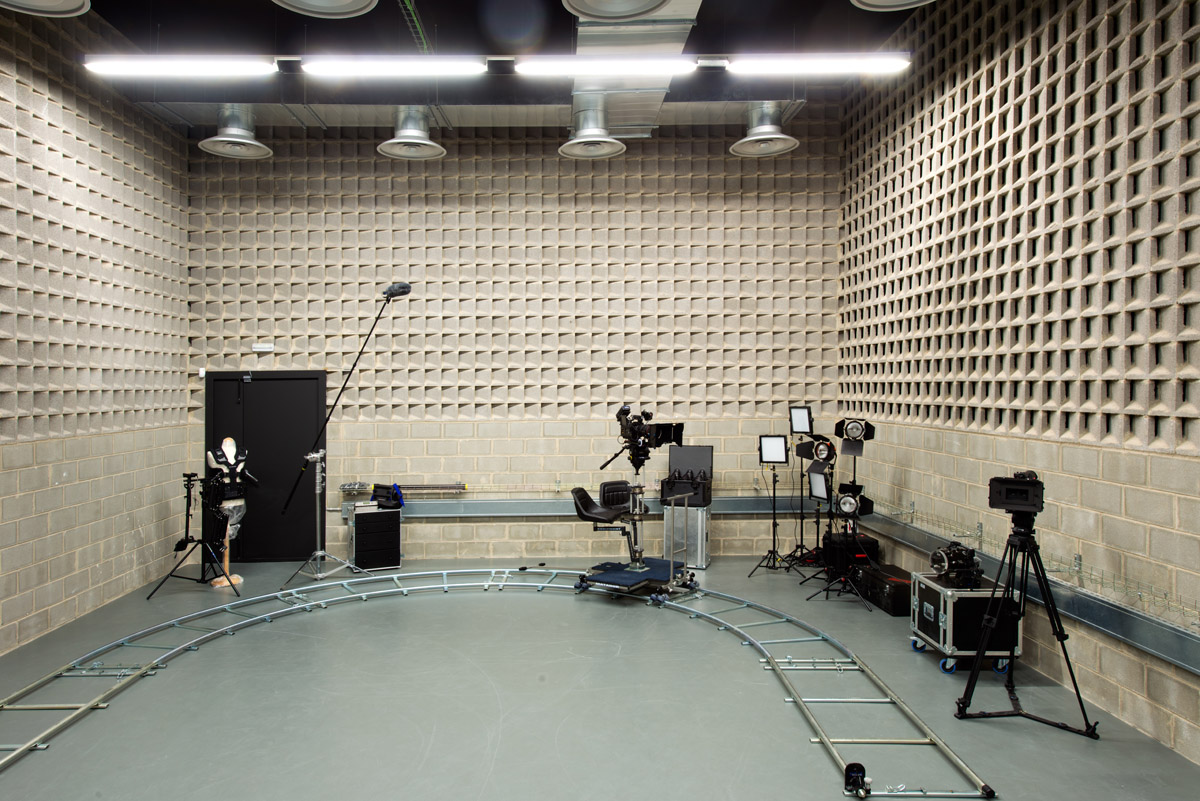 Experimental Center for the Audiovisual Production Magical
The new Experimental Center for Audiovisual Production is located in an occupied zone by the old infantry quarters of the actual Scientific and Technological Park of the city of Lleida.
This infrastructure starts with the creation of MAGICAL, a complex with equipment and services for the creation of audiovisual content allocated to various fields and market strategies.
This project gives new use to the existing buildings that form the old parade courtyard. In order to complete the functions of the centre, a third new volume has been constructed. It hosts a filming studio which is placed in the southern angle of the square and is oriented towards the south. A stretched textile forms the envelope that covers this container and it extends evoking the fog that embraces and connect the three buildings. The access is made on the concave part of the façade.
Under this textile element, there is an open-plan space that works as the reception, waiting area, cafeteria, etc. and which is oriented towards the plain's landscape. The public access to the studio is made through the control volume's attic.
The textile technology used in the building, as opposed to the massivity of the historical edifications, permits us to guess the huge possibilities of this new construction material.