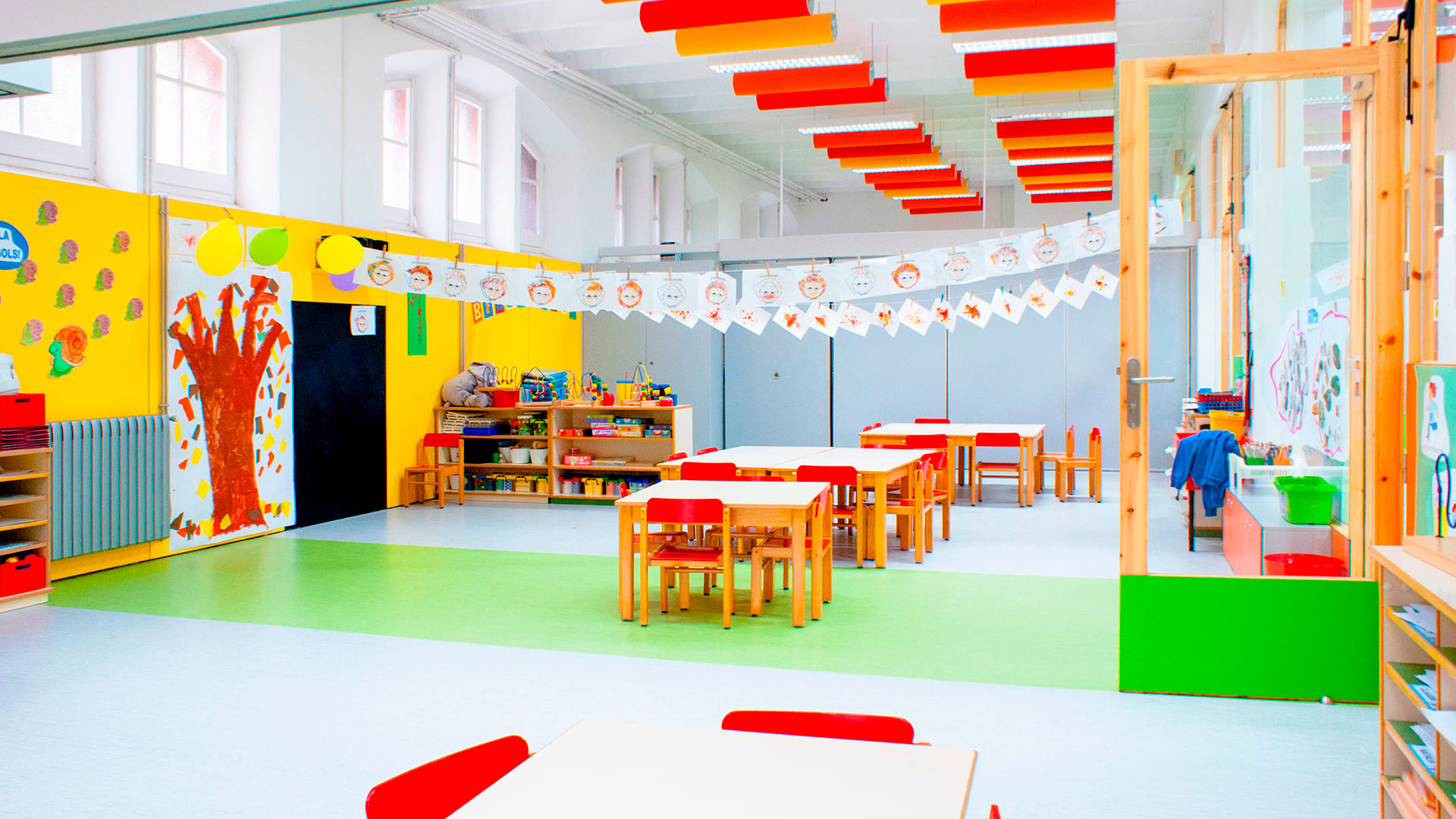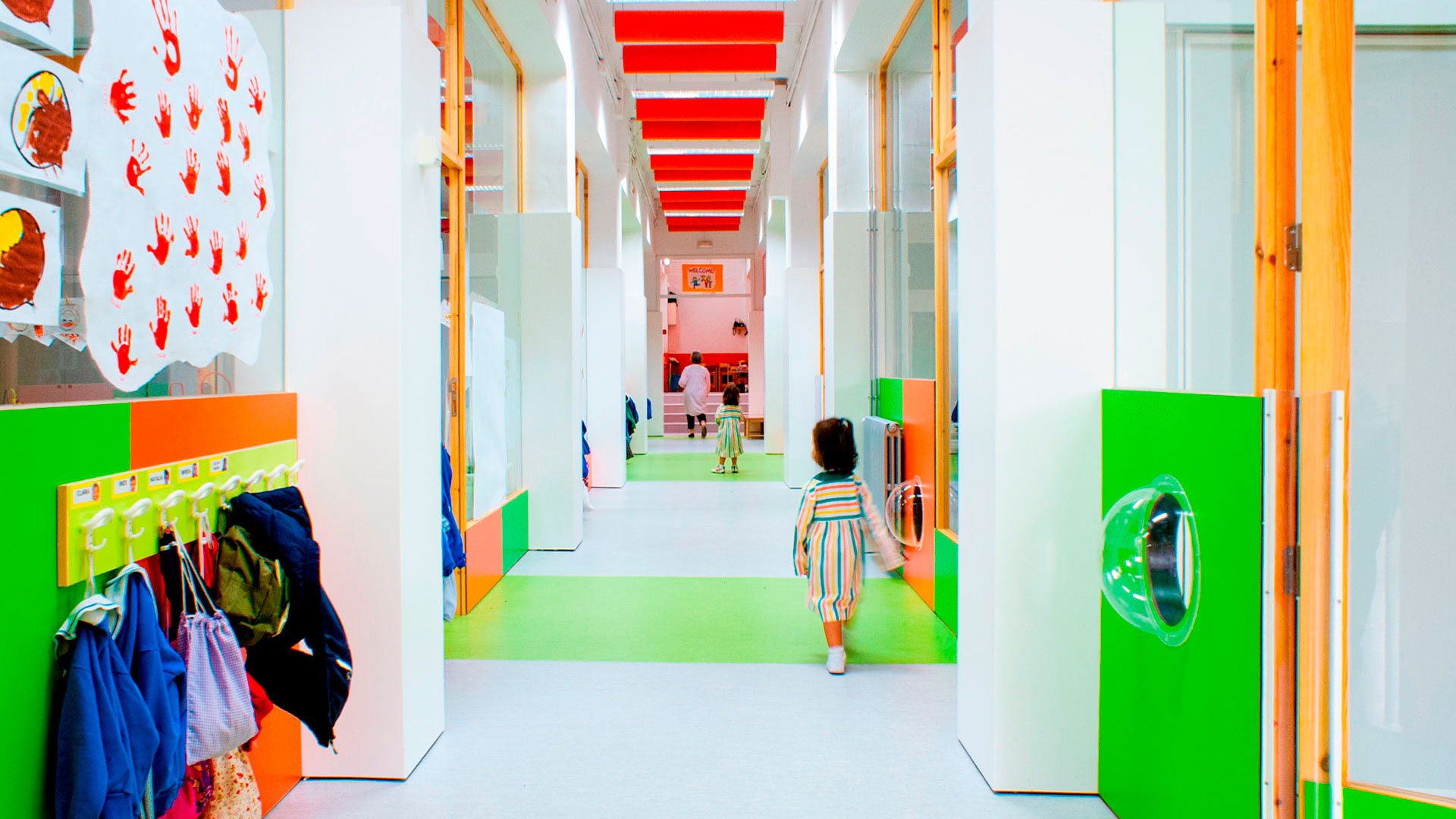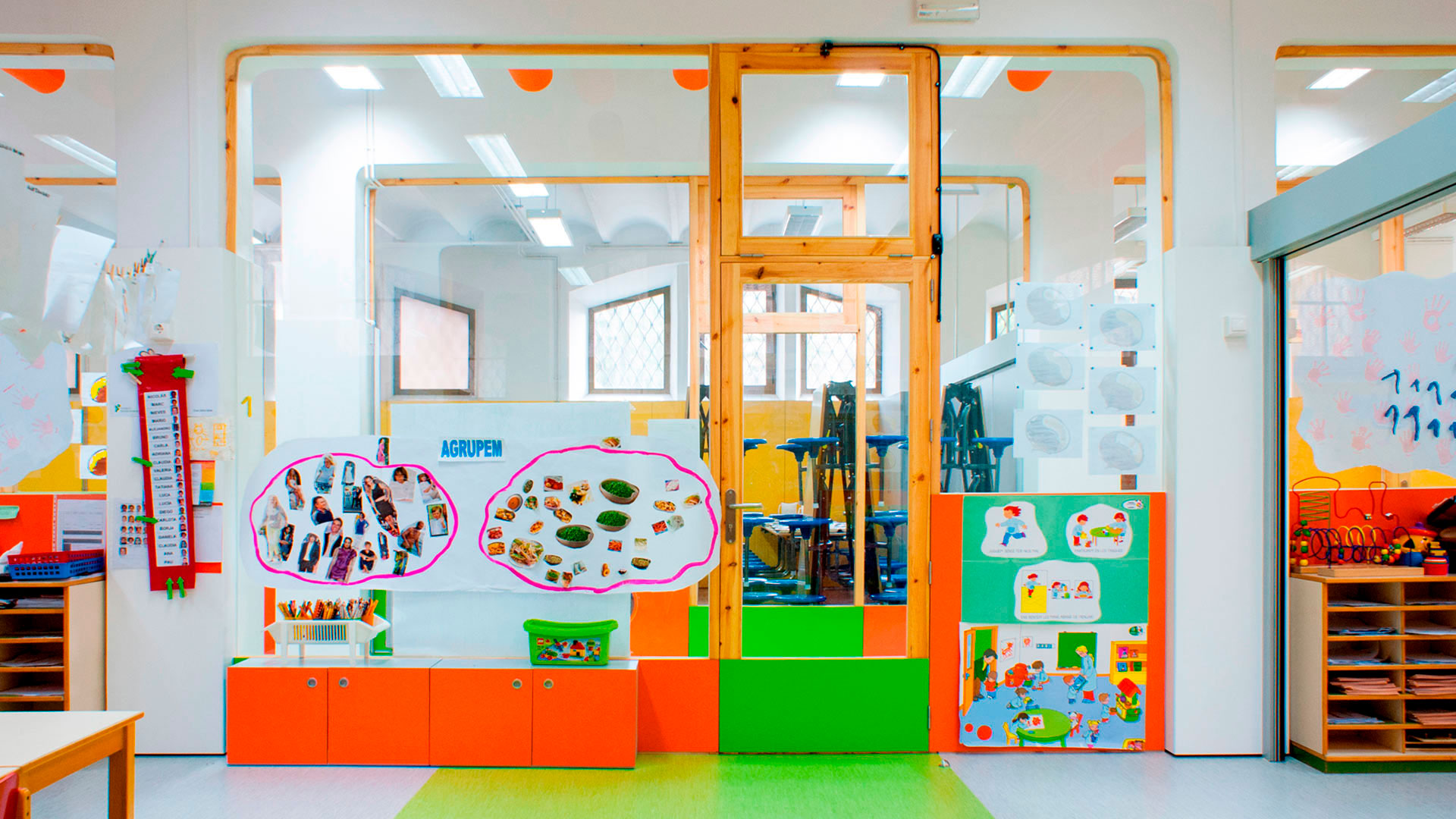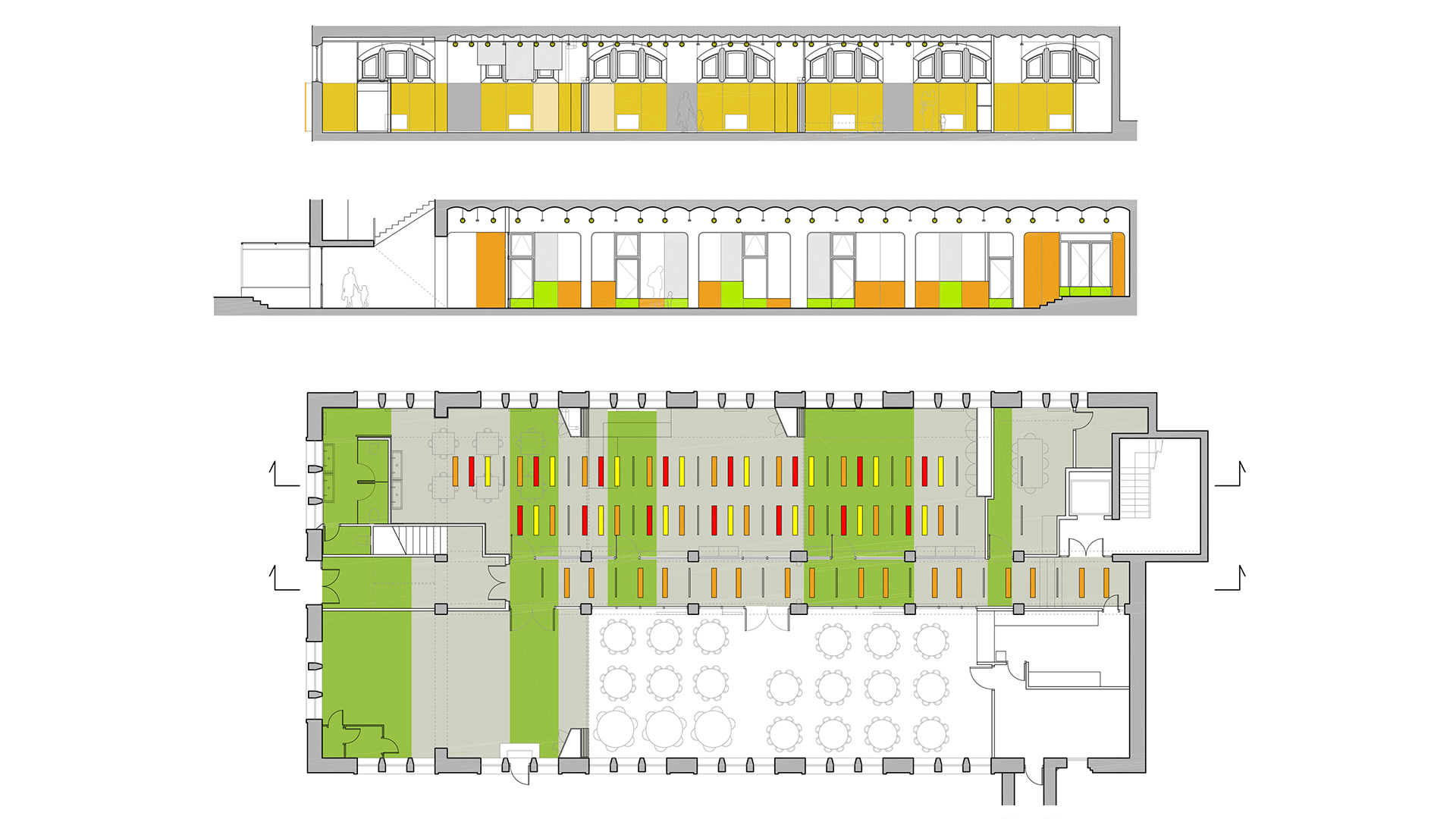 P3-P4-P5 remodelling in the "Teresianas"- Ganduxer School in Barcelona
The project contemplates the reform of the two pre-school floors (P3, P4, P5) of the Teresianas Ganduxer school, to adapt them to current educational needs.
It is proposed to demolish all the existing interior, with three main objectives; to increase the luminosity, to make the spaces more flexible, and to provide the classrooms with better services and to update their appearance.
A central corridor with the maximum level of transparency distributes the two large open rooms which can be used for joined works or group work. Sliding doors allows this flexibility of the use of space.
Light and color, both in the central corridor and in the classrooms, are the protagonists on both floors. Pavements, sliding and props, as well as all acoustic elements, are a combination of 3 colors. The rest is conserved with the brightness of the white and the color of the school's own carpentry.
All the elements have been projected from the standpoint of its students; transparent bubbles at children's height, mobile stepped benches and practicable props for their use.