Casa Plantada Barcelona, Spain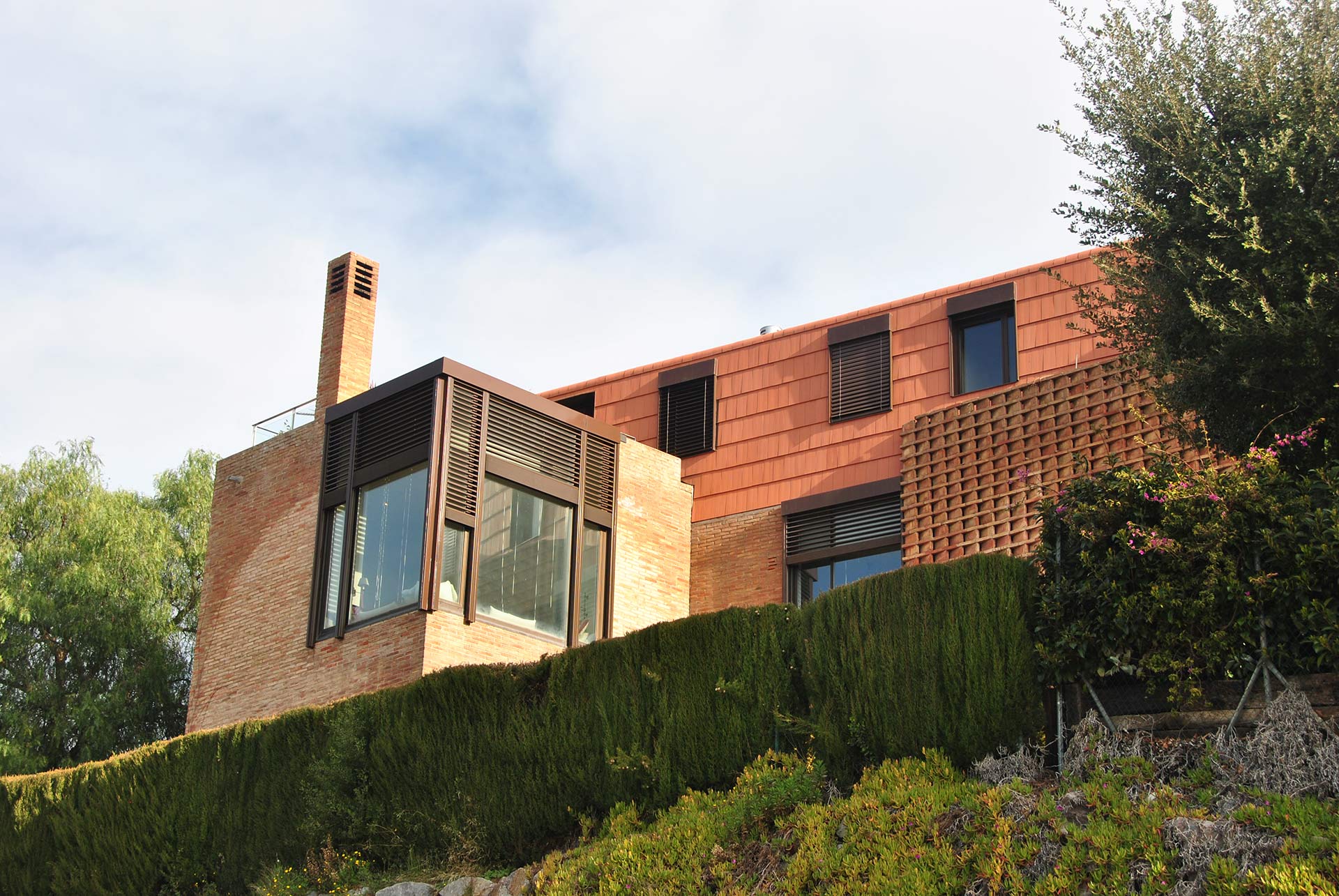 Project details
Year: 2019
Surface: 389m² (122m² new construction)
Budget: 200.00€
State: Built
Tipology: Residential
Photography: Mar Serra Vivet / Contento studio – Ramon Frias
More information
– Project developed according to the GREEN evaluation criteria (GBCe).
– Main partners: Umma, construction management. Verdaguer Germans, engineering and wood laying. KLH, laminated wood supplier. LCM, ceramic manufacturer and installer.
General information
It is the extension of a single-family home.
The original house was designed with the potential of being able to extend it in height, after a few years.
The house was built 20 years ago. In 2018 the property decided to build its extension.
The extension, with its new distribution and infrastructure, has been developed with the aim of not affecting the daily life in the house. The project and its construction were defined in close collaboration with the industrialists who were going to execute it, with the common objective of achieving the most efficient systems of manufacture and placement, quality assurance and prices committed to the property.
As architects, we followed several premises to carry out the extension. The system we used had to be LIGHT, to not overload the existing construction; FAST, to reduce the daily inconveniences; and CLEAN, to minimize the material waste of the construction.
The project arises from the superposition of systems, whose manufactured and assembled components land on top of each other, in successive and complementary layers.
The skeleton is made up of a laminated WOODEN FRAME that rests on the supporting walls of the original house. The pieces are two-dimensional, manufactured according to a pattern established in the project, forming a three-dimensional frame, which can be seen inside.
The wooden framework is covered on the outside by an insulating layer of wood chip panels, wrapped with a breathable sheet. The final appearance of the facade is a ventilated ceramic envelope with a continuous surface that covers both the vertical surfaces and the roof of the extension. Each one of the layers attends to a specific functionality and is able to accredit the materials that integrate it.
The extension could be dismantled and the materials could be recycled, reused o be used as raw material for the industry.
The wood is the main material of the indoor space, the light module with which the extension has been built is clearly shown and provides the characteristic warmth of the material itself.
The original house, with its extension, illustrates the evolution of the construction over the years.