ULMA Hexapenta Desarrollo de un revestimiento de fachada personalizado con hormigón polimérico ULMA Creative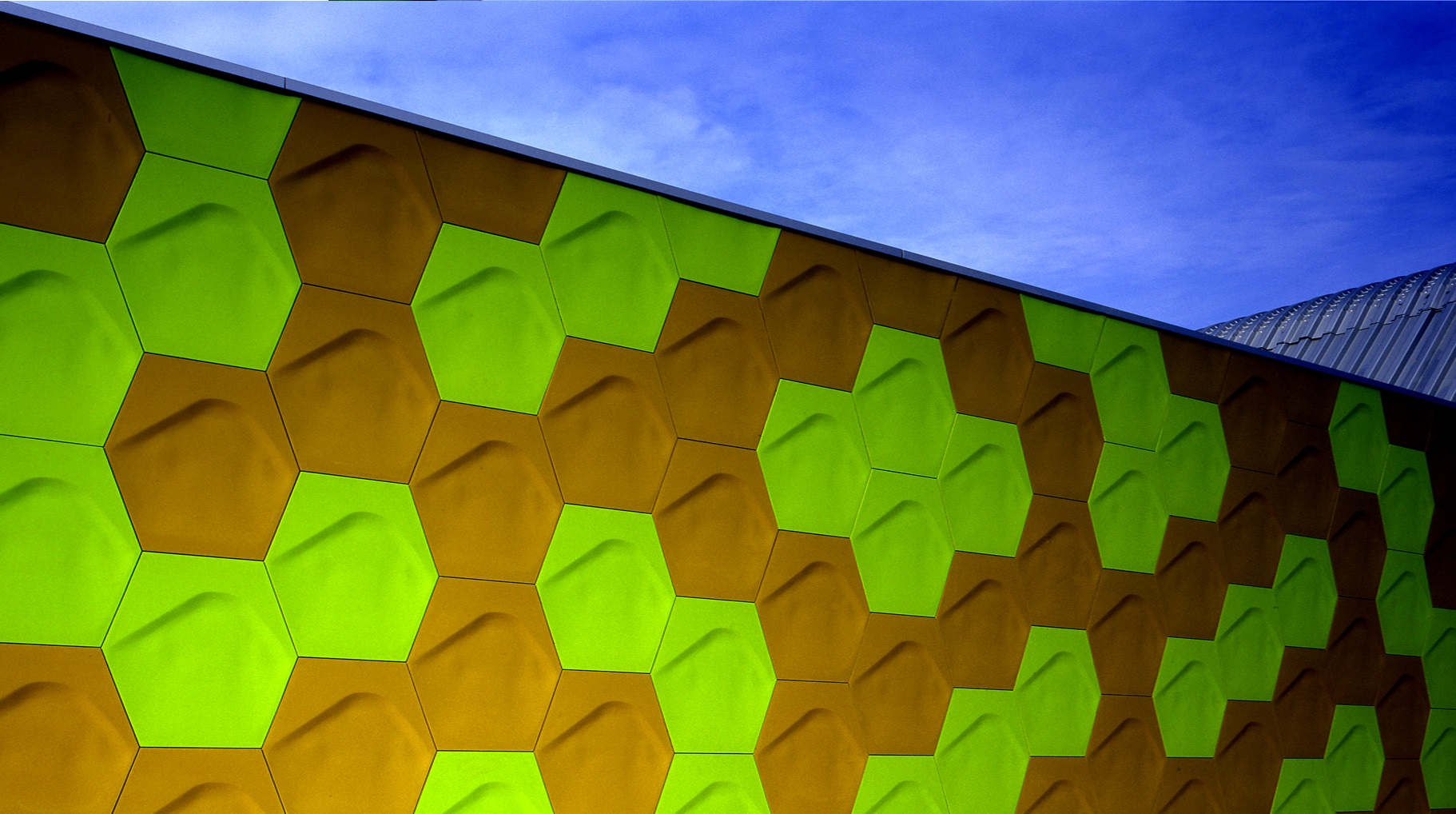 The development of the cladding panels for the nursery school Torresana in Terrassa, Spain, was based on a geometric and spatial analysis, which allowed for creating cladding panels adapted to the environment as well as to the structural design of the building in an organic and continuous way.
The result was an innovative ventilated façade. "The knowledge and detailed approach of a product, its production processes and its potential to create systems. The implication and attention of the producer to the necessities of the project in its widest sense (aesthetic, functional, behavioral), have allowed us to create complicities that have gone farther than a concrete solution for a specific building," says Teresa Battle, one of the authors of the project.
"The idea was to give an organic form to the building, the first inspiration has emerged from nature, the sea, fishes… The following work of the team culminated in the final envelope design."
The final shape of the panel derived from a detailed analysis of natural envelopes, looking for the form, size, texture and relief ideal for an architectural envelope that would adapt to the environment and the function of the building. It has a hexagonal shape, combined with a texture of a pentagram at the interior side with low relief, which allows diverse possibilities and combination of its layout.
The changing light conditions during the day create dynamic patterns at the surface of the cladding panels. The selected colors, as well as the definitive layout of the façade create an impression of a volume of vegetation instead of a building.
The pilot project was promoted by the Municipality of Terrassa and constructed by Bosch y Pascual Constructora in 2008, in 4 month-long period, thanks to the use of industrialized and mixed systems.