Àngel Guimerà School in Pallejà
Barcelona, España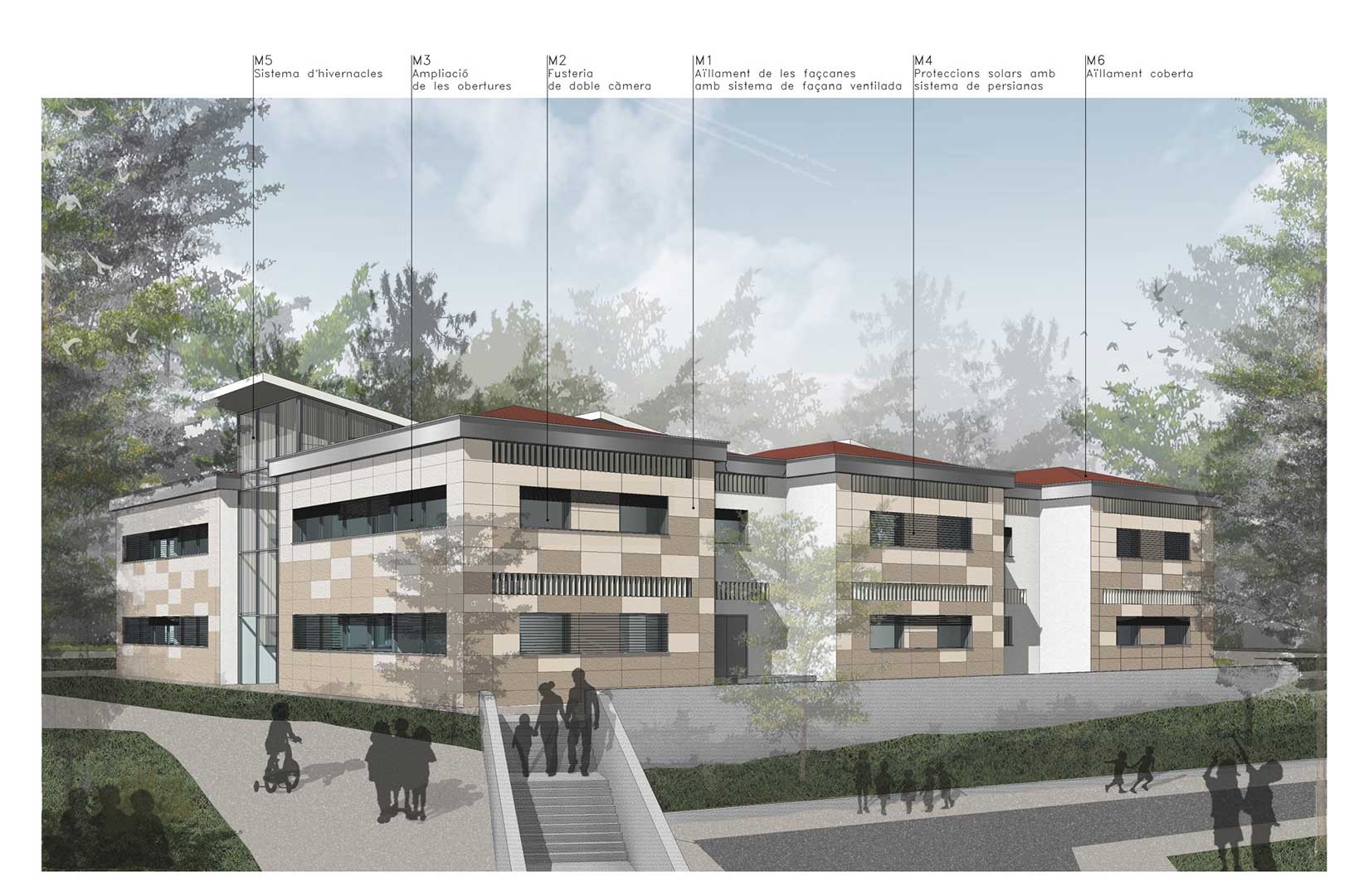 Sustainable Development Goals
Audit for the reform of the "Àngel Guimerà" school
Objective: to get an NZEB building
School site with the interest of doing an energy rehabilitation with the aim of becoming a building with almost zero consumption (NZEB). Monitoring, energy analysis, improvement proposals and a study of economic depreciation were developed. Preliminary Project and Basic Project.
After a simulation of the current project, and an investment valuation, some of the improvements that were proposed to reach the NZEB were:
Biomass boiler.
Insulation: ventilated façade, covered on the inside, slabs.
Windows with double air chamber.
Sun protection with blinds system.
Greenhouse effect system.
Photovoltaic energy.