Breinco VENT SCREEN® Innovation process and technological development of a Vent-Screen architectural envelope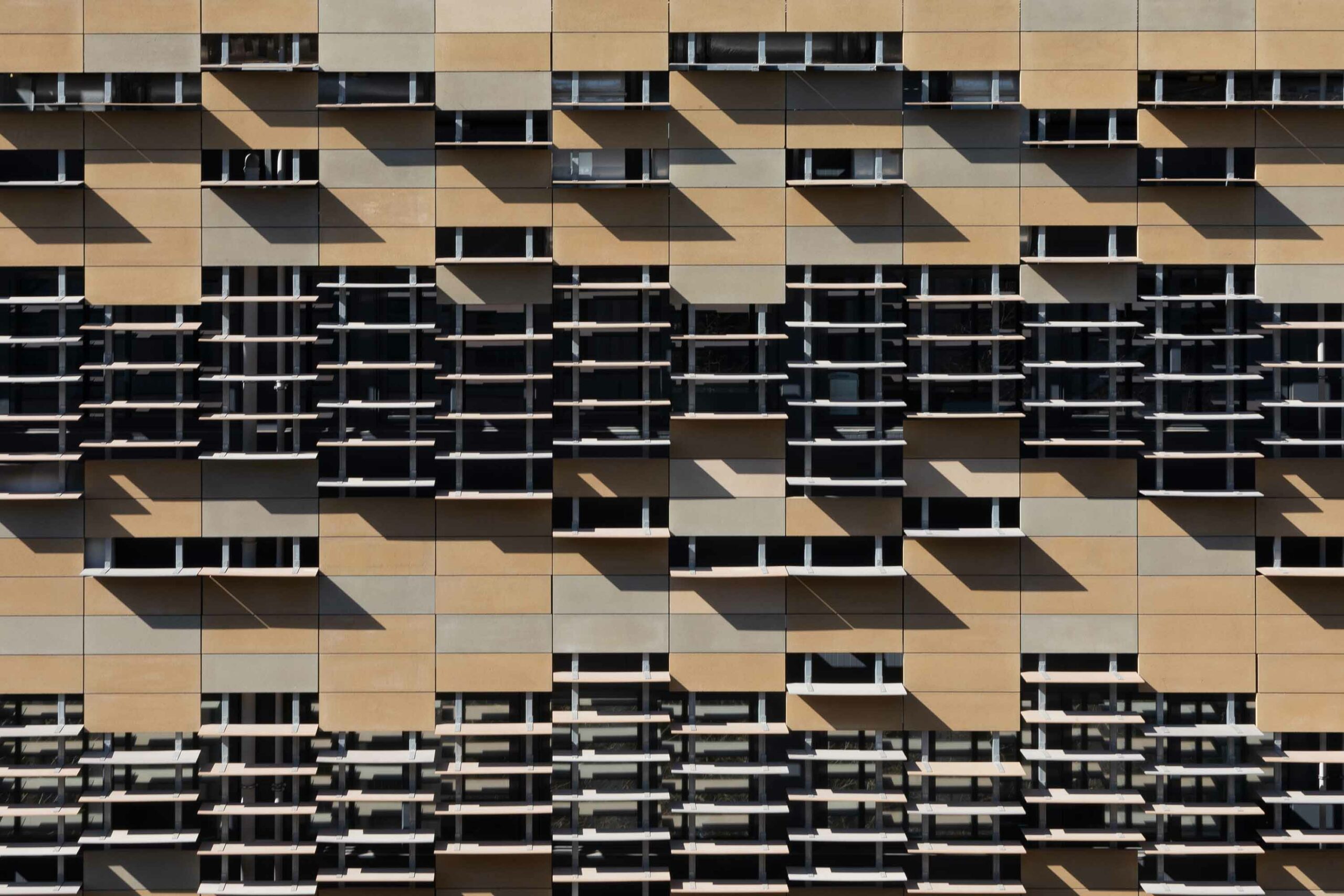 The VENT SCREEN® innovation project has been realized in the field of ventilated facade with the aim to provide new performance and new composition possibilities in the ventilated facade, as well as an integration of architectural and technological components.
In the Mediterranean geographic region, the building envelope plays a key role in the thermal control in summer as well as in winter, the ventilated façade being one of the most powerful solutions to decrease the overheating of buildings in summer, and to avoid humidity problems in winter, both by continuously removing and refreshing the air in the air chamber.
One of the main advantages of the VENT SCREEN® system is the high resistance of the material, capable to withstand elevated punctual overloads, which allows the application of the solution at the ground floor level. Another is the high durability assured by the application of color pigments directly to the mass of the material and its resistance to UV light and any other external impacts. The acoustic properties of the material allow high reduction of the acoustic contamination proceeding from exterior.
Considering the aesthetics, the large format of the VENT SCREEN® system assures faster installation and innovative look of the façade. The proposed textures help to decrease the amount of received solar radiation by self-shading techniques.
The system is adaptable to any architectural design and provides potential to create high aesthetical impact, including special finishing and micro-granulates. The adaptability includes also the fact, that the same color and/or pattern can be applied in the pavement as well, creating continuity in the space.
The system was applied on the Research center and office building of the Foundation LEITAT in 2016, resulting in a creative and playful yet elegant and serious aspect, well representing the character of its occupant.