Sant Pau Research Institute Barcelona, Spain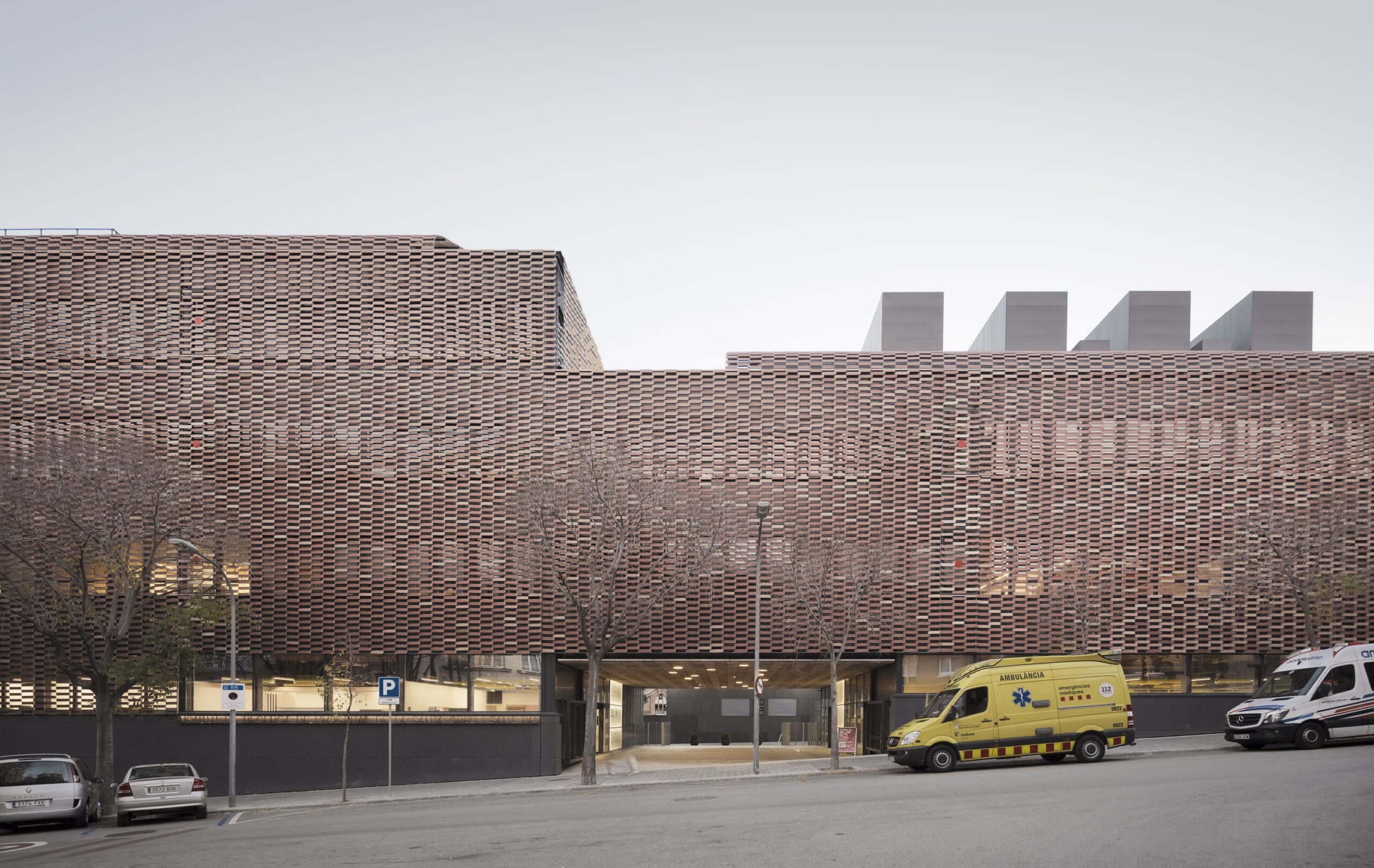 Detalles del proyecto
Año: 2018
Superficie: 9.705 m²
Presupuesto: 13.828.600€
Estado: Construido
Tipología: Terciario
Fotografía: Aldo Amoretti
Más información
Equipo de Diseño: Picharchitects/Pich-Aguilera, 2BMFG
Dirección de obra: Picharchitects/Pich-Aguilera, 2BMFG
Cálculo Estructural: 2BMFG
Sostenibilidad: Picharchitects/Pich-Aguilera
Instalaciones: JG Ingenieros
Project Manager: Àlex Figuera, Dídac Xifreu
Construcción: Ferrovial Agroman
– 1r premio concurso restringido de Proyecto.
– Premio Catalunya Construcciò 2020
– Leed Gold

General information
Some volumes with a clear and clean geometry have been proposed that act as mediators between the city's road layout and the hospital complex and highlight the institutional character of the buildings.
A ceramic, technological skin with a continuous perforation of the same color range as the historic pavilions of the modernist hospital is planned.
The relationship flows between uses have been carefully studied, it is projected to shorten the most frequent routes, segregate those incompatibly and provide wide, well-lit spaces for interrelation that allow meetings between the different work teams.
These measures have allowed us to build less surface area than planned, even maintaining the requested functional program.
Sustainability and circular economy
The proposal has been conceived to achieve maximum energy efficiency without penalizing costs, comfort, or maintenance. The following strategies have been prioritized:
– Reduction of energy and materials during the construction process, prioritizing modular and industrialized elements.
– Reduction of energy demand through passive strategies of efficient architectural design.
– Reduction of consumption thanks to high-efficiency active systems and advanced management systems for climate, lighting, and water, as well as the integrated production of photovoltaic energy.
Eco-efficiency strategies allow savings of 62% in energy consumption (kWh) compared to a reference building of the same type that complies with the regulations.
If you are interested in learning more about the project, you can consult these links in our blog (please, excuse us for the articles being in Spanish):
Publicaciones en papel: