Sports Hall of the Consell Català d'Esports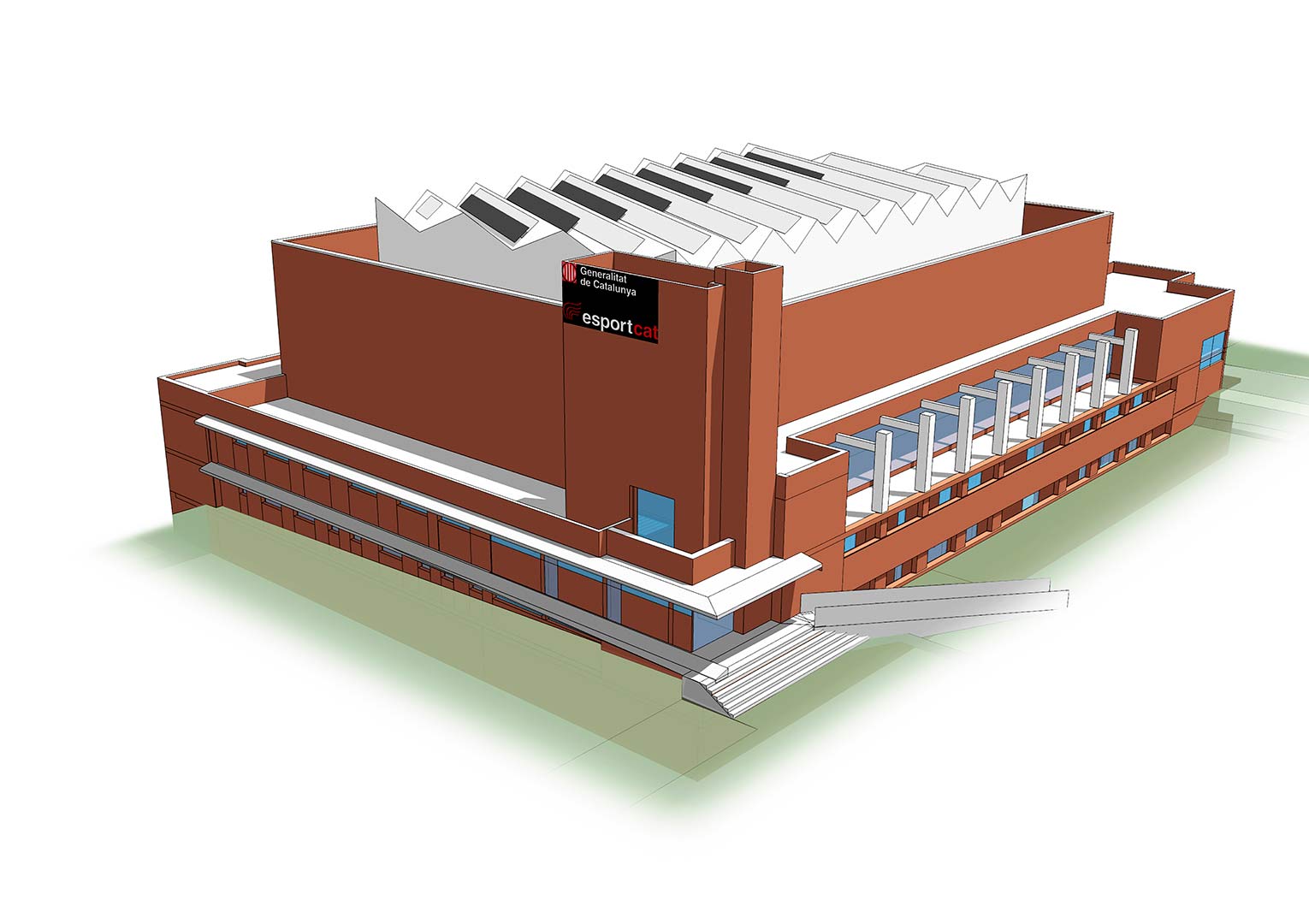 Sustainable Development Goals
Audit and rehabilitation proposal
Objective: rehabilitation in view of the future scenario of almost zero energy buildings.
It is the first building in Spain to apply the certification system for sports equipment with swimming pools.
Energy study of the Sports Center with proposed strategies to turn it into a building with almost zero consumption (NZEB). The building's energy rating as of October 2017 is D, its emissions are 60.47 Kg of CO2 / m2 year, with a final consumption of 1999.2 kWh/m² year
In the complete energy study, it was determined that the facades, especially the windows, had the greatest energy loss, so it was proposed to change them and even put additional insulation on the most disadvantaged facades.
An overall vision is necessary to be able to make the right decisions when carrying out renovations in any building.