Slope Bench with Escofet Organic and modular precast concrete bench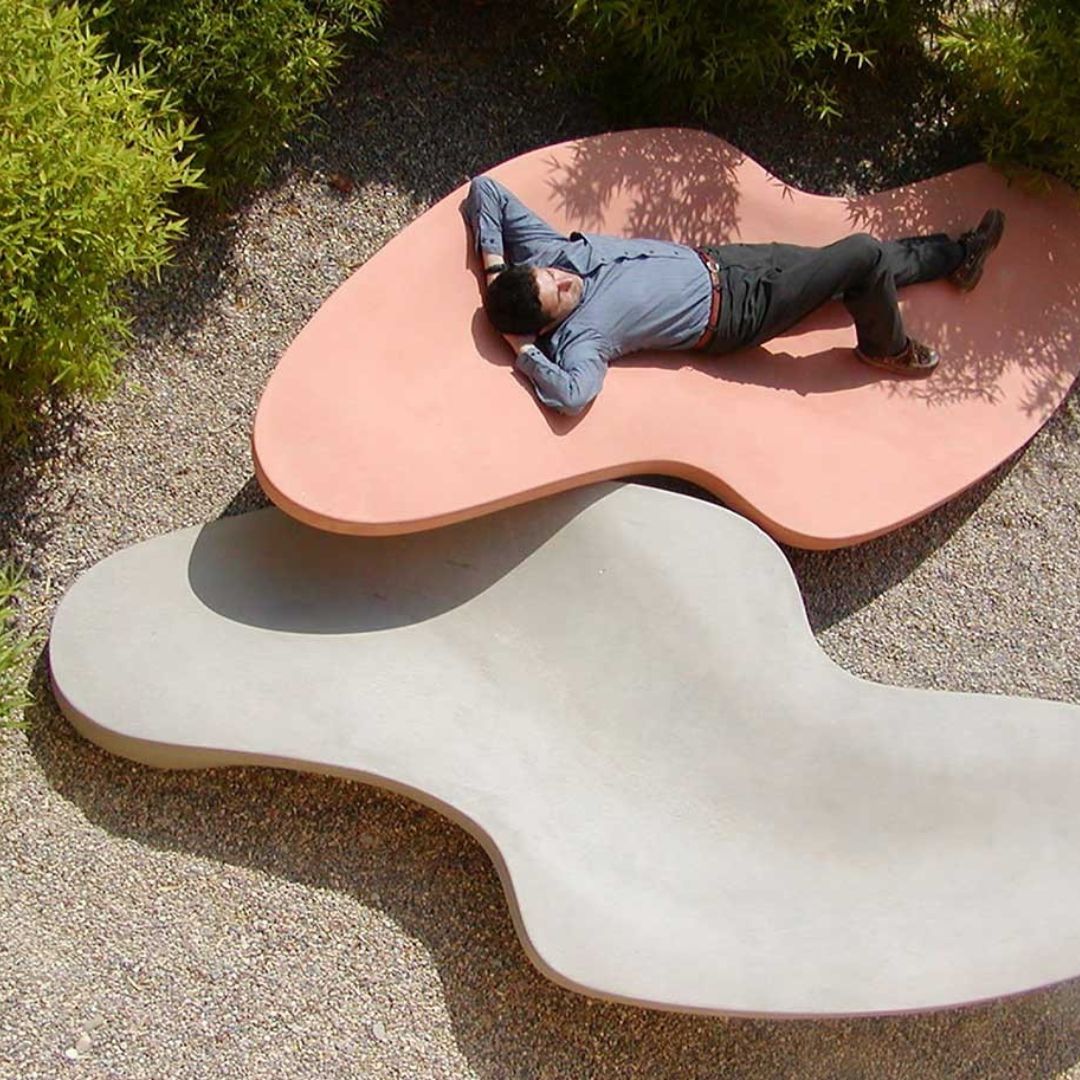 The Slope bench results from in-depth knowledge of manufacturing techniques for prefabricated concrete elements, applied to materialize a proposal inspired by nature.
This piece of molded concrete allows to reproduce the natural within the urban, inviting the user to rest and contemplation through its organic morphology.
An important part of the piece's design was a careful study of the reptile's tissues to understand how their scales are aggregated and how their structure transforms at the transition where movement is necessary. To make the resulting shape, a mold reinforced with stainless steel is proposed. Its finish similar to polishing is achieved with a gentle pickling. The piece has a weight of 1500 kg, which allows it to be located in parks or roofs of buildings without the need for anchoring or any other type of intervention on the base.
The Slope bench takes into account ergonomics, as well as aesthetics, so that it constitutes an attractive and comfortable landscape element. A single piece can be placed, or, thanks to its modular form, create varied compositions.
The authors say: "Surely one of the vital characteristics of our contemporary society is the search for a new relationship with nature; new guidelines, new systems and also new forms, that make us perceive the action of progress in tune with the natural context that surrounds us, allowing us to integrate it and be integrated into it."