Dwellings on Pau Claris street Barcelona, Spain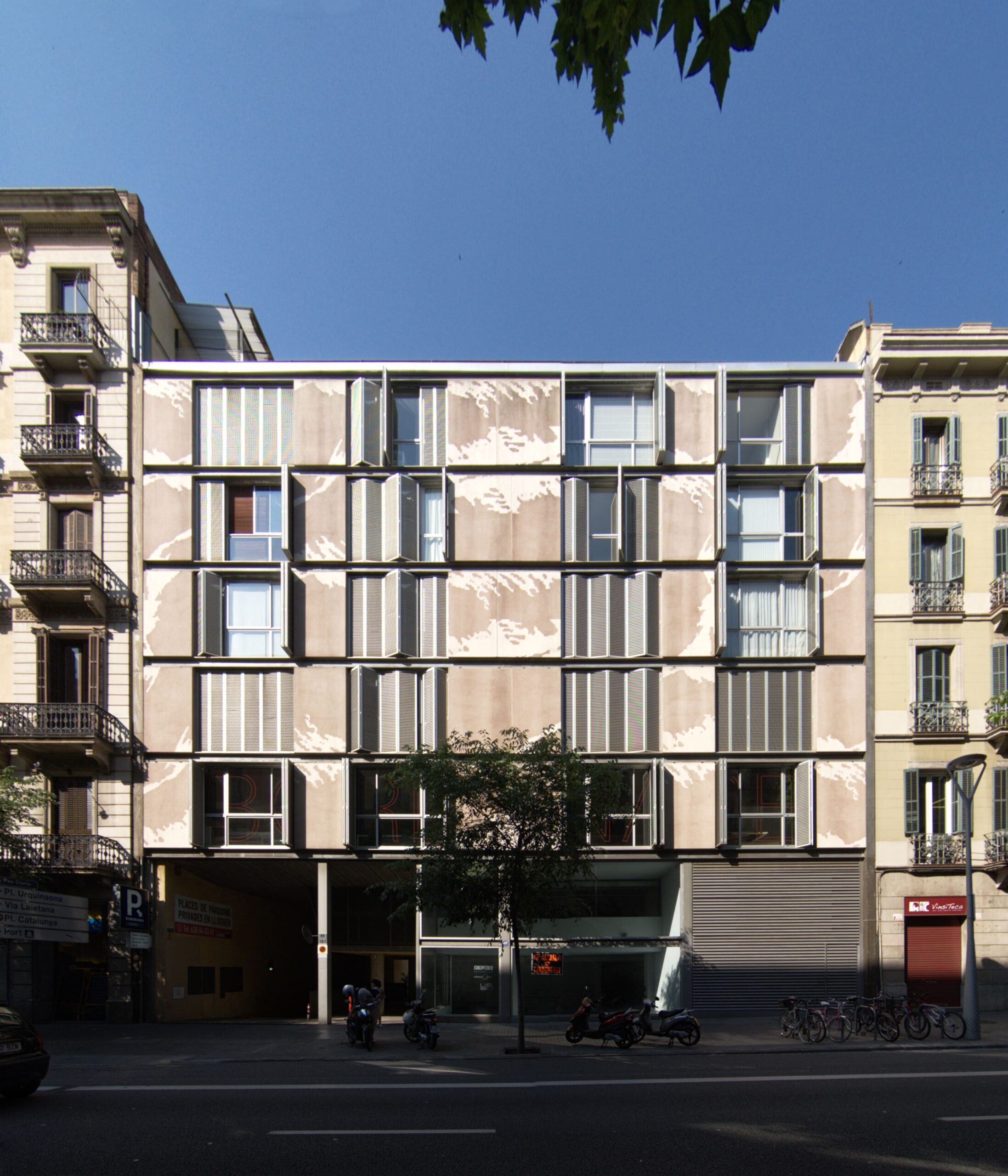 General information
We have understood the building as the framework where people can not only live but also coexist.
That is why we wanted to provide it with common relationship areas where tenants could interact with each other.
Interiors
The entrance halls are not only the preamble to the home but a large light space and a bioclimatic center that generates a microclimate that provides each home with indoor air quality and comfort. The roof is the framework for community leisure activity, a solarium, a swimming pool, and green space are proposed, possible from a cistern cover, rainwater tank, and vegetation substrate without the need for maintenance, as well as insulation of the always problematic temperatures of the houses under cover. On the roof, solar thermal collectors have been placed that feed the consumption of hot water in each home and support heating.
Exteriors
The houses (one, two, three bedrooms). In all of them, we work with spaces delimited by carpentry connected to each other with sliding doors. We propose a unified whole between the kitchen, living room, and dining room, to achieve visual and functional connections between the different areas. The façade has the will to recover the textures of the Ensanche, without renouncing the new contemporary processes. Some industrialized concrete panels with different setting retardants, which make different reliefs and colors possible, recover the characteristic sgraffito of many facades in Barcelona.
The public park is the transfer of the roof of a textile industrial warehouse, considered of artistic interest. The interesting impact of the great Catalan turns of the ship is preserved from the outside and an itinerary is projected between the turns as well as various rest spaces. Access to the public space is from the new building.